Written by:
FG Admin
on Saturday, June 25th, 2011
An interesting late afternoon with a lot of people gathering in ActiveWorlds AWGate for a community photograph. I'm afraid my personal screenshots weren't very good but I just took 'em for fun.
Took this at 4pm.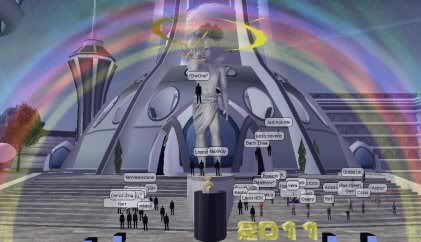 Gaia and Riff were there too.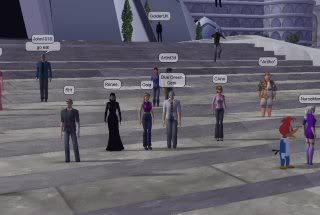 Took this at 5pm.

Pretty weird to see a lot of faces in the area. There were lots of black silhouette 'placeholders'. I imagine to keep down the lag from too many avatars in one area. I believe that there were more people to the far left but where my avatar was placed, I was too far out of view to see them all.