Written by:
FG Admin
on Wednesday, August 17th, 2011
Sometimes if I get a bit too blocked when writing, I just head into ActiveWorlds and tinker around in AlphaWorld. Nothing in specific. I just play with random objects and stuff just unfolds.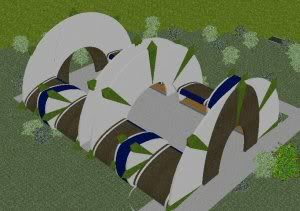 This is what I built last night and most of this morning. It's a marketplace with eight stalls.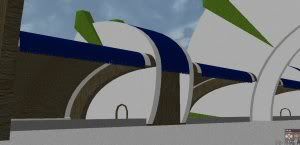 Probably won't do much with it anyhow. Might put some more details on it…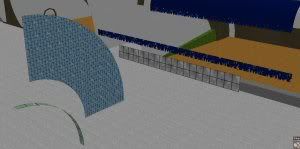 This is an example of what objects I'm using. Then in the "action" field, I put in commands that resize them, re-texture them, etc…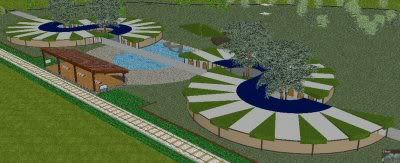 I also thought I posted this but I guess not. This was taken back on July 31st when I first started tinkering near the train station (brown roof building) that someone else built. They had named the station after my citizen name (probably because it ran along my land) so I just started expanding off it since.