Written by:
FG Admin
on Friday, August 19th, 2011
The Daily Post's Weekly Photo Challenge is: Flowers
Perfect timing too! My Stapelia Gigantea bloom finally opened this morning.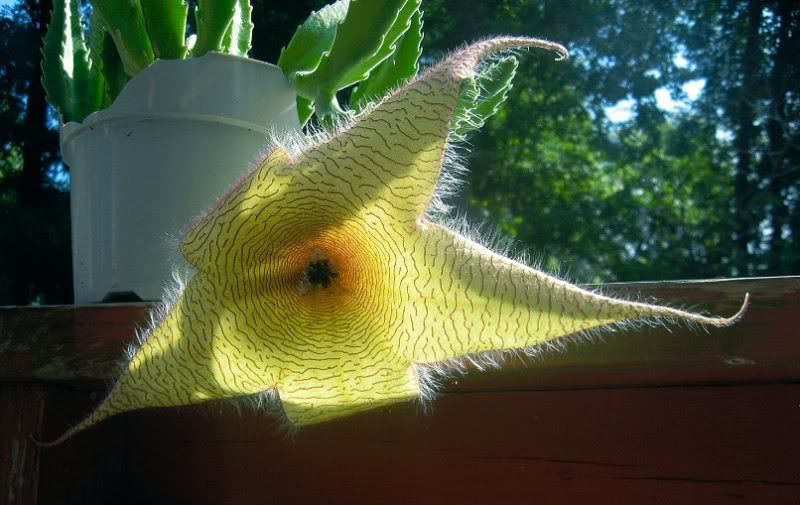 The "Carrion Flower"! Two of the edges curled way back so it looks like an arrow pointing somewhere. The flowers emit a foul smell that draws in flies. The small black ants love marching in just to cart away the tiny eggs and maggots.