Written by:
FG Admin
on Sunday, April 15th, 2012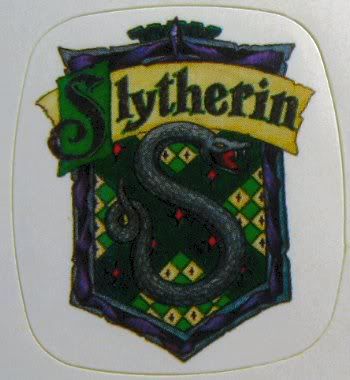 I've read all the Harry Potter books and have seen all the movies. So naturally I was curious as to what Pottermore.com would be like. I missed out on the whole "sign up early and be one of the early beta testers". I found out that the site opened earlier today (or technically yesterday) and signed up, waited a long time for the e-mail to arrive, and finally logged in.
Everything seems to be divided into chapters, which would explain why the site suggested reading the book along with the site. I didn't dig out my book though.. I was most eager to know what house I'd be sorted into. J.K. Rowling emphasizes to answer truthfully.
I loved the wand I ended up with. Dragon core. Love it. Couldn't have asked for anything else.
Then came to the sorting hat. I answered everything truthfully and somehow… I was sorted into Slytherin. Slytherin was the last house I could have ever expected. I was rooting for Gryffindor or Ravenclaw but suspected I'd be shuffled into the Hufflepuff house. To be sorted into Slytherin came way out of left field. I was so stunned. How did my answers translate to me being a bad guy? Okay, okay, after the initial reaction, I read the message to Slytherin's house and my jaw literally dropped to the floor when I found out what famous wizard had been sorted into that house (I won't spoil it in case others get sorted into that house). Reading the house message seemed to indicate that maybe Draco Malfoy was a bad egg and the whole house isn't like that. Maybe Slytherin isn't so bad at all afterall. After finding out who was sorted into Slytherin, I can live with the sorting hat's decision.
Maybe I should dig up the books and re-read them again.