Written by:
FG Admin
on Saturday, September 1st, 2012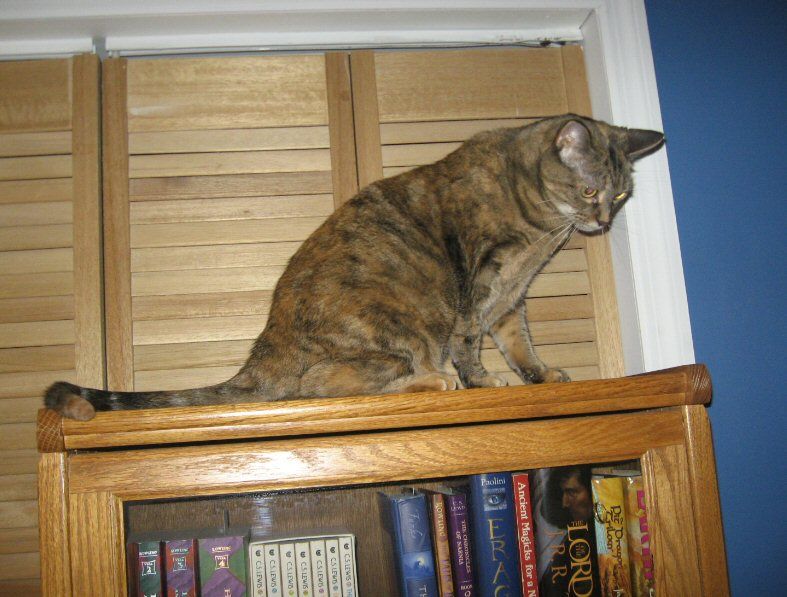 I finished the August session of Camp NaNoWriMo with 10,527 words. A lot more than the June session. I think I may have burnt out on trying to do so many NNWM sessions.
I have read six books:
JK Rowling:
Harry Potter and the Order of the Phoenix
Harry Potter and the Half-Blood Prince
Harry Potter and the Deathly Hallows
Howl's Moving Castle – Diana Wynne Jones
Death's Excellent Vacation – compilation of stories by various authors
The Black Gryphon – Mercedes Lackey
And current book I'm reading is Hood by Stephen Lawhead
I also happen to have an awesome new bookcase. I love it. I saw it listed on Craigslist and had to get it. Glass door fronts to keep most of the dust off the books is what I've been looking for! Gypsy looked at it, of course, but she can't seem to get back down once she's up there. hehe.