Written by:
FG Admin
on Sunday, November 6th, 2011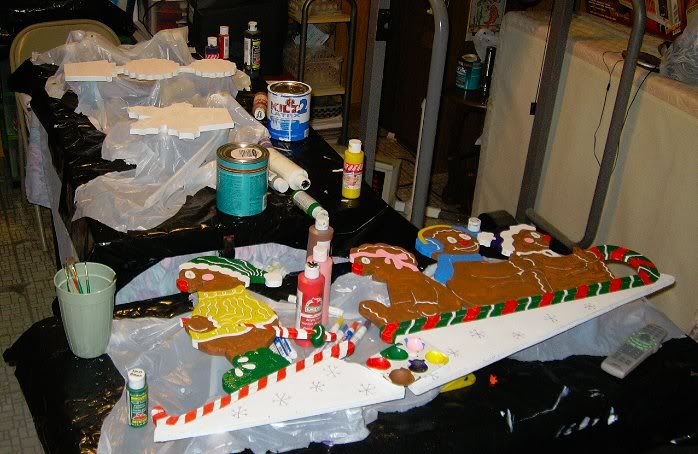 I think I have a routine down now. I struggled back and forth between painting and writing that I felt like I couldn't get them both done. Now I have a notebook within arm's reach so that when I'm painting, I can remind myself of the notes and what scenes I've thought up in order to write and meet the daily word goal. It's worked for the past three days thus far so that I don't spend forever staring at Word. Jotting down notes also helps me rearrange the pieces so that I don't forget what little tidbits I might need down the road. At least I don't feel as stressed… much.
Working on the last two gingerbread people, priming up two pieces from the Gingerbread Flower Shop set.
It also feels somewhat good to break 10,000 words. Now on to 25k and beyond.